.
​Ri~Kar Katts
is a Fort Worth, Texas, owned small cattery dedicated to the breeding of quality Pure Bred Norwegian Forest Cats, with temperament and looks that befit the type. Our breeding animals come from lines of European World champions (Germany, Netherlands and Russia) , Grand International Champions, CFA champions and TICA champions. We are neg. FeLV, FIV, GSD IV. Several of the queens have neg HCM backgrounds.
Click on

black cat

to Enter Website
Ri~Kar Katts
No Felines Compare
Supreme Grand Champion Aharon
&
Moloko (aka Mollie) Forest Myths

Parents of the "Stormy Weather" Kittens



Moloko Forest Myths of RiKar Katts
"Mollie"
(From Holland)


"Old Testament Characters"
DOB March 22, 2016
SGC Aharon & CH Destiny

Born Feb. 18, 2015 with normal hair coat and good birth weight. Ashley, the girl, almost died.
This picture is taken one month after birth.

Picture taken June 12, 2015: Cypress on the left, Ashley on the right
Ashley (the girl) stayed a black; Cypress (the boy) went from the smoke color to eventually black/smoke. He was born black..
Cypress' fur is coming in blue/smoke.

May 6, 2016, I received an e mail from a lady who also adopted one of the kittens from a Feb. 18, 2015 litter. She sent these pictures of Sabino. I have created a web page for him. Go take a look. Sabino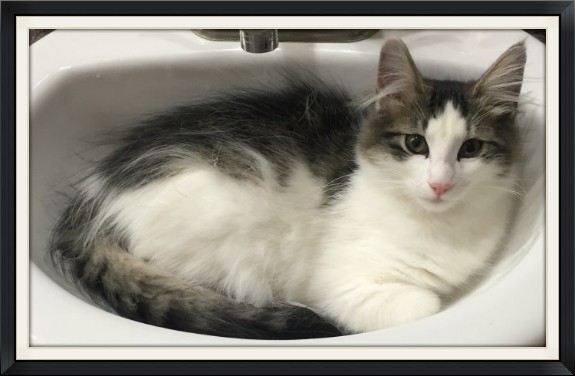 Ashley - Girl
Just look at the picture at the very bottom. You would never believe they were the same cat. How beautiful she has become, and she isn't done yet.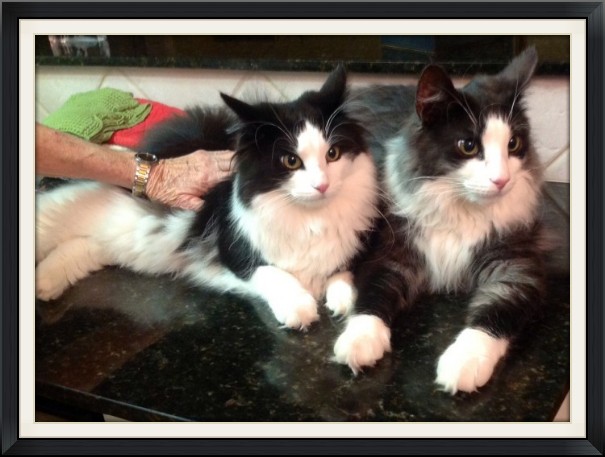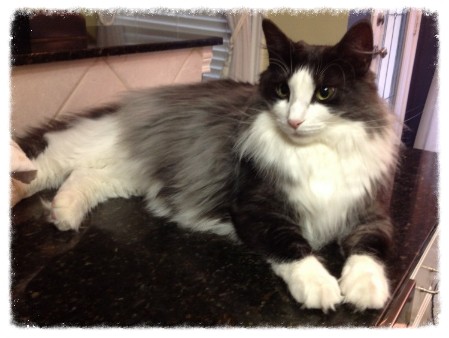 Cypress - Boy Weighs 19# now. April 11, 2016
This is the pair of them: Ashley on the left, Cypress on the right. Cypress now weighs 19 pounds, quite a difference from his beginning.. I am so proud of how they have turned out, and so grateful to Sally and Tony for the wonderful care and love in opening their hearts.
Mollie & Aharon Present


"Stormy Weather" Kittens
Born April 17, 2016 and April 18, 2016
1. "Stormy" - Black Classic Tabby with White - Boy Reserved for Terri

2. "Fairchild" - Black Mackerel Tabby with White - Girl reserved for Trisha and Ken

3. "Thunder" - Blue Tabby with White - Boy reserved for Jason

4. "Lightening" - Black and White( huge tail tip ) - Girl reserved for Katie

Click on the name to go to their page.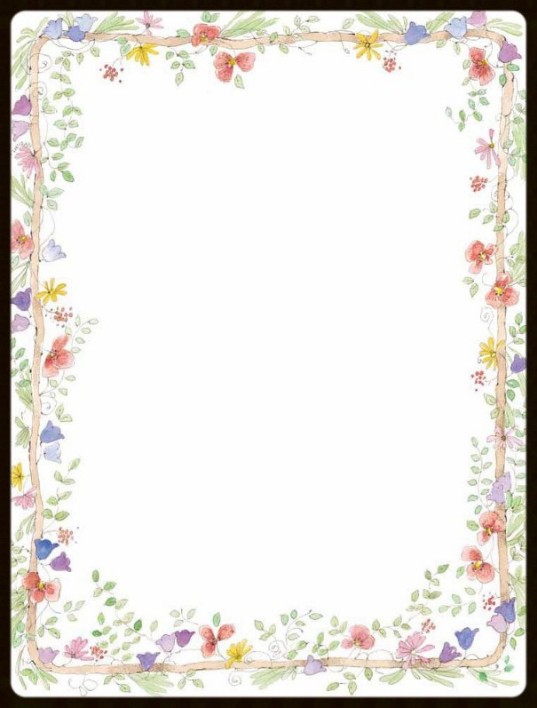 One kitten available from Destiny's litter : Hosea



Red/White tabby boy - Hosea

Black Tortie/White girl -Rebecca

Blue/White girl Naomi

Black Mackerel Tabby with White girl - Delilah

Blue / White girl - Ruth

Red Mackerel Tabby/White boy - Gideon

Blue/Cream/White Tortie girl - Rachal
Cypress and Ashley were two kittens that were adopted last year who had lost their fur. From these current pictures you would never know that anything had ever occurred to them of that nature. They have full blown, gorgeous coats that are typical of the Norwegian Forest Cat.